Marty Kirwan

These Articles Were Written For Officials, Parents, Coaches, Players & Fans of The Game of Hockey


Warren Kirwan

First of all, as the editors of this we site, we would like to commend any person, young or old, for taking on the challenge of being a hockey official. The job can be thankless from time to time as there will always be some fan who does not agree with what you called…..and he/she will let you know about it.

But it is also a very rewarding job knowing that without you, hockey would not exist. The best part of the job, or any job for that matter, is that when the game is done and you skate off that ice, you have a feeling of satisfaction knowing that you did your best and tried your hardest, and that is all that matters!

As an up and coming hockey official there are some vital things that you must do to ensure that you will be a confident, knowledgeable official on and off the ice.

We hope the articles and tips we provide below will help you reach your true potential as a hockey official, at whatever level you aspire.
Quick Tips For Officials
1. Your appearance is everything
2. Looking confident is critical.
3. Experience is the best teacher
4. Read your rule book whenever you can
5. Taking off the heat after a quick whistle around the net.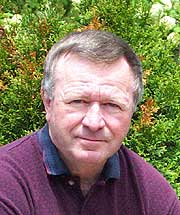 No matter how many years you have been an on-ice official, or how many games you have done, a good referee is always interested in becoming a better official. As long as you are interested learning how to improve, you can consider yourself a true referee

We hope you enjoy the topics we have gathered in this section. If you would like to submit your own suggestions, please contact us and we will be glad to post the article. Referees have a lot to learn from each other. We also hope that players, coaches and fans will also read these articles to see the type of training and concerns that referees have.

Robert Kirwan, Publisher: After The Whistle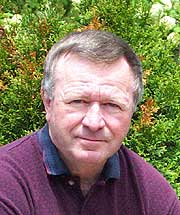 Every referee experiences what we call a "defining moment" in his career. It usually is recognized as a turning point when you realize, either at the time, or years after, that established you as an official. It gives you a sense that you belong on the ice and were born to referee.

Often it is something that goes unnoticed until someone else points it out to you several years later. It is then that you think back and realize that it was a turning point in your career that did actually have a significant impact on the direction in which you followed. There are some referees who may never be able to pinpoint a "defining moment", but they may have a "defining season". It gives you a sense that you belong on the ice and were born to referee. It also gives you the drive and ambition to continue to referee well into your life.

This is an invitation to all of our readers to share their defining moments with us. If you can identify that moment or season, please contact us and send the story along so that we can share it with our visitors. We also encourage parents or friends of referees to submit their own renditions on behalf of their son, daughter or friend. Quite often it is difficult for an official to put his/her defining moment into words.
Robert Kirwan, Publisher, After The Whistle

Ok Coach, One of Us Is Nuts...And I've Decided It's You!
A defining moment for Kevin Murdock, Pickering, Ontario

My name is Kevin Murdock and I am currently a Level IV official registered with the Ontario Minor Hockey Association (OMHA). I currently live and officiate in Pickering, Ontario.

I am also a CHOP Supervisor of Officials, a job that I very much enjoy. I enjoy working with and developing our younger officials.

I had been officiating for about three years in Toronto for a local "Select" league and had recently obtained my Level III when I moved to Pickering ON . Upon moving to Pickering I joined the OMHA and started to referee for the "A, AA & AAA" levels. This was my first experience at that calibre of hockey.

Anyway, I was the referee for a Juvenile game and the two linesmen I had working with me were people I had just met for the first time.

From the opening face-off the coach for the Pickering team was all over me. Constantly yelling and gesturing at almost every call (or non-call). No matter what I did he wasn't happy.

As the game went along and the coach continued his antics I was constantly having a private conversation with myself wondering what I must be doing wrong that this coach is so angry.

I was questioning myself and my decisions. I hadn't warned the coach nor given him a penalty for his antics at any point because I couldn't shake the possibility that he might be right. He'd obviously seen more AAA hockey than I had and maybe he knew what he was talking about.

Was he right? Was he just testing me? I was undecided. I knew I couldn't ask either of my linesmen since I'd just met both of them and they'd never seen me work so I couldn't really rely on them. It would have been much easier if I'd had someone working with me who I was comfortable with. Someone who'd seen me work and could tell me whether or not I was missing things. But I didn't. My two linesmen were as new to me as the coach. For all I knew they would tell me the coach was right.

So, there I was, all alone with no one to help me figure this out.

Well, here's my defining moment. I was standing in the Pickering end zone during the 3rd period doing the line change procedure and I had my arm in the air for the home team to change, making eye contact with the coach. Sure enough, he was yelling and complaining about something and it was at that point I thought to myself, "Ok, coach, you've convinced me. One of us is nuts. I don't know which of us it is, but until I find someone whose opinion I can rely on, I've decided it's you".

If, at that moment, I'd decided that the coach was right and I was the one that was nuts I would never have lasted as a referee.

Kevin Murdock


CHOP Supervisor OMHA - Pickering /Ajax
For The Love of The Game - When The Times Get Rough
A Defining Moment for Paul, Winnipeg, MB

I was lining a Midget AA game that was very intense and chippy. Those are the types we all love to do. Anyhow, we had gassed 3 players, 2 coaches, and a whole section of fans from the game for less than civil conduct.
We (the officials) had done a solid game and the third period just ended. Myself and the other linesman were filtering players off the ice and it just happens to be the same place where EVERY fan likes to stand after the game. My partner followed the players to their dressing rooms and I was left alone waiting for him to make sure that no one bothered him on the way back up.
Well I soon found myself in the middle of very upset group of parents who all wanted to tell me their opinions on our job tonight. I could not believe how mad these folks were and the things they were saying to me...getting right in my face trying to physically intimidate me. I'm a small guy, but I'm not going to be scared of them seeing as how I had been a bouncer before and right now I work at our city drunk tank so I have a few extra layers of skin when it comes to irate people.
But for some reason what they were saying got to me and really hurt me inside...seeing so many people and all they wanted to do was tell me how bad I did at the one thing I work the hardest at. I felt my emotional stronghold let go and all I said to them was 'You know what? You guys forgot that I had feelings and that I'm a person too. That I come out here not for the money, but to do a job so your kids can play hockey'. Most of them shut up and walked away, maybe realizing my point, but none the less I still felt like crap. I even took a few minutes outside our dressing room after contemplating whether reffing was worth it or not.
I went home and talked with my dad, who is also a ref, because I needed someone to relate to. I found Dick Irvins book 'Tough Calls' and for the next week I read it front to back and realized that the 30 or so refs in there had gone through the same type of thing. I really think that it gave me the drive I needed to try and succeed in the business, just knowing that I can relate to others, which is why I like reading your website.
I have since made calls to my referee-in-chief, asking him what I need to move ahead and also spent a lot of time watching other officials (and reading things like Dave Newell's article in ATW).
The other day I got an e-mail from my RIC asking if I wanted to attended a testing session to do the western Canadian junior B championships. Doesn't sound like much to some but I am really excited to even get the opportunity to move up!
I guess I never would have known if I had hung up the skates, eh?
A Tough Call For A 16-Year Old
A Defining Moment for Marty Kirwan, Sudbury, Ontario
My wife and I were attending a conference in Toronto when Marty's defining moment occurred. I wish I could have been there, but when I heard the story, there was no doubt in my mind that Marty was born to referee.

The annual house league tournament was going on in our home town of Valley East. It was always a big deal with the upstairs hall open for food and refreshments all weekend. It was also filled with intense competition with many out-of-town teams.
Marty was scheduled to referee two games in a row one afternoon. During the first game he had the opportunity during stoppages in play to see the people standing in the observation windows looking onto the rink from the dining hall. He knew the local coaches and noticed that for the entire game, the coaches who were scheduled for the next game were standing at one of the windows, clearly drinking beer. He would have thought nothing of it except that they were there for the entire game and he also noticed that the number of bottles were accumulating in front of them.
He finished the first game without incident.
When he skated out on the ice during the warm-up for the next game, Marty knew what he had to do. He went up to the home team's bench and called the coaches over. He then told them that he couldn't allow them to stay on the bench since he knew they had been drinking. A heated discussion followed. Marty pointed out that he couldn't ignore the fact that they were drinking since they were doing it in the window in full view of him. He couldn't pretend that he wasn't aware of what they were doing since he saw them drinking. He also pointed out that he couldn't put the players at risk.
Needless to say, this didn't go over well at all. The entire coaching staff was ejected prior to the game and the coach was told to find at least two others to get behind the bench or the game would be forfeited. There were plenty of loud comments directed towards this young lad on the ice as well as threats of appeal and further action against him. But Marty held his ground - knowing that he had taken the necessary action to protect the players and to accept his responsibility as a referee.
Here was a 16-year old boy refusing to allow an entire coaching staff of men who were old enough to be his father - and acquaintances of his father as well - but Marty refused to jeopardize his reputation or the integrity of the game. This wasn't a power play, because Marty is a normal guy who also likes to enjoy himself, but he had to make a difficult decision and he made it knowing that it would create a lot of controversy.
His decision was fully backed up by the Referee-in-Chief, Barry Newell.
As I watch Marty's career as an on-ice official progress, I often think back to how I felt as a father when I was told how my son had handled himself with poise and professionalism in that very difficult situation. I knew then that he had what it takes to be a big-league official. That, to me, was Marty's defining moment as a referee.
A Professional Attitude And A Love Of What You Do
A Defining Period for Warren Kirwan, Sudbury, Ontario
At the beginning of the 1996 or 1997 hockey season, Warren, who was one of three brothers who were gaining a reputation for being among the most promising young officials in the Sudbury District, was criticized by his supervisor after doing his first game of the season at the bantam or midget level. Whichever level it was, it was the first time that he had refereed a game at that level. The topic of the discussion isn't important, but Warren is a person who will accept criticism if he feels it is warranted, but will defend his position to the death if he feels he is right. In this case, he thought he was right and obviously didn't respond in a manner which was thought highly of by the supervisor.

The supervisor was also the one who did the scheduling of games. Warren refereed in this home community of Valley East. The supervisor was responsible for scheduling games in the District at the AA level and beyond. Warren continued to be assigned his usual number of games in Valley East, but he didn't get any more assignments in the District. Warren continued to attend the monthly meetings held one Sunday morning each month. He continued to attend the meeting and was the only one leaving without an assignment sheet. His younger brother was assigned games, but he wasn't. There was no reason given for the lack of assignments.

This went on for two seasons. Warren continued to be recognized for his skill as a referee in Valley East. As his father, I was bothered by the lack of games because I knew that in order to advance as a referee it was important to do games at the progressive level, and there were many around who felt that Warren had what it took to go far in the career.
As I look back, I have to say that I admire the manner in which Warren handled himself. He did his assigned games in a very professional manner and received excellent reports from his local supervisors. You could tell that he was disappointed in not being given the opportunity to referee at the progressive level. Most people would have quit and taken up some other pastime. But Warren persevered and maintained his professionalism.
Something happened at the beginning of the 3rd season that I look back on and feel a deep sense of pride as a father. Warren was given games to do at the progressive level. Furthermore, whenever the supervisor was stuck for a referee, or in need of someone to do games at an unpopular time, Warren was the one he called. The dependable, professional approach that Warren had maintained during the "down time" clearly established him as one a person who was willing to accept responsibility. But more importantly, Warren accepted this changed relationship without a single ounce of resentment in his blood. Today, Warren does over 200 games a year at all levels and is about to assume referee duties in the Northern Ontario Junior A Hockey League, the highest league around next to the O.H.L. He eventually became an executive member of the Local Referee Association and served as President for a year.
The two seasons during which Warren faced the adversity of watching officials with far less skill being advanced to the progressive level established him as much more than a hockey referee. When others would have quit, he maintained his poise and continued doing what he felt in his heart was important to him.
To me, the way he handled those two seasons have become Warren's defining moment and clearly indicate to everyone that he will be an important part of hockey for a long, long time.
I Just Wish They'd Go Home
A Defining Moment for Mark Tulloch of Barrie, Ontario
I started officiating as a 15 year old in 1979. I "retired" as a full level 3 in Richmond Hill 15 years later. My defining moment came from a game that really didn't seem out of the ordinary.
The Richmond Hill minor bantam "B" team was playing an unnamed opponent in a regular season match up. The two teams were mismatched in size and talent. The taller Richmond Hill players were body checking (cleanly) their smaller counterparts consistently throughout the game and beating them on the scoreboard
But these kids never gave up. They got up after every hit and skated their hearts out in get back into the play. Late in the third period a group of "mothers" from the opponent's side of the rink decided that I was a big reason for the lopsided game and began to hurl insults.
They were very vulgar and very, very loud. As usual I ignored them and stayed focused on the game at hand.
A face-off was about to take place near this group of unhappy campers in an end zone location.
Now these kids are 13 years old and not much fazes them.
The center iceman from the unnamed team lifts up his face and looks at me with tears streaming down and says, "I wish they'd go home."
For a quick second I couldn't breathe. I held on to that puck probably for too long and found myself misting up. I wanted to eject all those responsible for creating that memory for that child.
Unfortunately, some adults don't understand the repercussions of their actions.
In those 15 years of officiating I had the opportunity of being assessed by NHL supervisors, met many incredible people, referee with a future and now current NHL referee, be involved in some incredible games in a sport that I truly love. But I could write a book on how so many adults have ruined Canada 's national sport for so many children.