MAIN ISSUES FACING MINOR HOCKEY TODAY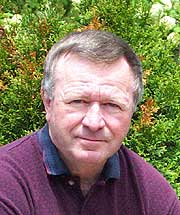 After The Whistle has been established as an information communication vehicle through which parents, coaches, players and fans of the game of hockey may express their opinions and feeling about issues of which they are concerned. In order to ensure that we are meeting your expectations, we have asked our readers to let us know what they personally consider to be the three most important challenges facing minor hockey today.

We are pleased to post some of the comments we have received. If you wish to send us your own submission, we would be glad to hear from you.
Problems/Issues in Minor Hockey that need to be addressed:
Body Checking: It's Part of The Game

I really hope this gets posted because it appears that the comments are awfully biased on this page as I am the first to comment in support of body checking in minor hockey.

I have played minor hockey from when I learned to skate in tyke, all the way to third year midget, which I just finished this season. I have to say that body checking is as much a part of hockey as tackling is a part of football. You will never see tackling eliminated from football as body checking will stay a part of hockey. Yes, ages 9 and 10 are too young to be introducing legal contact but taking is entirely out of the game is unrealistic! Back to the football analogy, I know you are all saying, but they have non tackle football leagues! Well, there are non-contact hockey leagues for all ages as well. And if you can't take a body check, or feel endangered every time you touch the puck, a non-contact league would be more than happy to have you.

Look at the NHL and NFL. You don't see too any small guys in either of those leagues, and those who are small succeed because they are quick enough to get out of the way. Same for minor leagues. In higher levels and ages hockey is a game for kids that can give and receive physical contact. You wouldn't put your little Johnny who weights 100 lbs. at age 12 in football, same idea with hockey. There are leagues for those who cannot handle body checking, and that's where they need to go.

Body checking IS as important a skill as stick-handling, passing, and shooting. If it is properly taught and used with respect amongst players, it can be safe. Yes, injuries will happen, that's just sports, but tell me a sport in which injury doesn't happen and I will take down this post.

Brandon Nethercott
Comment From The Editor

Thank you for your comments, Brandon. I don't think many people would recommend taking body checking completely out of hockey. If players want to compete at a higher level, then certainly it must be brought in and be part of the game. However, I think there are too many coaches who "use" body checking as a weapon to intimidate their opposition, and this strategy begins right at the beginning when body checking is first introduced. If we are going to use body checking as a means of taking a player out or preventing a puck-carrier from advancing the puck, then it is a good thing. Body checking is a defensive strategy. However, when it used for the wrong purpose it just antagonizes players and fans to the point where they forget the game and just want to hit. I take the position that if you are going to allow body checking, then you should allow fighting and go back to the five-minute penalty for fighting. By doing that you will have some recourse to take matters into your own hands and stop the teams that want to play dirty with the body check. The best way to stop someone from giving cheap shots is to drop the gloves and give him a couple of shots to the head. In conclusion, I agree that it is part of the game, as long as it is used as intended.
Association Discipline
Hello
In a recent Bantam AA Rep game the home teams coach was heard by the Linesman calling the Referee a "dope smoking f_ _ _". The Linesman told his father on the way home and his father immediately returned to the arena and talked with the Referee and his mother. Both the Linesman and Referee are 16 year olds. Also after the game players from the home team that were on the bench told the Referee's younger brother what was said. There was a complaint put in and it was decided that the coach would have to write a apology and verbally apologize to the 3 officials that were on ice for that game.
I personally have witnessed this coach ejected from the bench on numerous games for swearing at on ice officials and opposing teams players. To make matters worse he has a history of verbally abusing players on his team. Complaints have been written and some dealt with informally and some have not been dealt with because of the Associations lack of following procedure.
The Referee that was officiating the game has lost heart and no longer wants to referee games. This is heartbreaking. My son is concerned that it could happen to him and I'm concerned that the discipline the coach received isn't really going to change his behaviour.
I'd like to know why it is that if the coach had been called on his behaviour during the game and given a more appropriate discipline , why all he got from the association was a slap on the wrist?
Thank You
D. R
Comment from the editor:

There is nothing I can add to your comment. Your final question is food for thought for all association board members who are responsible for appointing coaches. At the minor hockey level you can make sure your coaches have criminal record checks; you can send them to Hockey Canada workshops; you can make sure that they have all of the coaching levels and safety training certificates; but at the end of the day, even with all of these documents and training, if the person behind the bench is a "bad person" he is going to be a "bad coach". The secret to hiring good coaches is to hire "good people", but after witnessing your situation time and time again, why would a "good person" want to put him/herself through all of this nonsense.
Unresponsive Editor
I have already sent 2 emails regarding the state of affairs in some Minor Hockey associations, and the Sackville Minor Hockey and Ringette Association (SMHRA) in Lower Sackville, NS in particular, but I see no posting of my email and have not received any reply from you. What is up, do you not want to hear the truth about an association that is ruining hockey for several up and coming kids? Instead of doing the right thing, certain coaches are practicing there own agenda and it is hurting truly deserving kids. Kids whom I myself have coached and are a joy to be around, are thinking of quitting the game because of this type of activity. What am I to do? I was hoping a website like this could help, but with no reply, I am wondering if it is just another part of the minor hockey machine that says put up and shut up or yours kids will be punished. If this is not the case, please reply and let me know how to fix this?

Dave Whalen
Lower Sackville, NS
Comment from the Editor:

Please accept my apology for not replying sooner. I have posted both of your emails for readers to see. As for telling you how to fix the problems you are facing back home, I really don't have any concrete suggestions other than to continue to speak out and make your point to other parents and organizers of the association. You may also want to try to get on the Board of Directors or volunteer in some organizational capacity in order to influence changes you wish to see.
Coaches With Own Agendas
1. Rep coaches with their own agenda's:
(I know of at least 3 kids whom should have easily made Peewee AAA, but are on the AA team because the coach gets to select his team and not properly trained evaluators). Because of this he followed his own agenda and of course picked his own kid, whom was awful in tryouts. As a result there are now kids in Lower Sackville, that are losing interest in hockey. They missed out on the Quebec tournament that is the biggest Peewee tournament in the world with teams from across Canada, the US and Europe. What an lifetime experience and now the kids that worked HARD to get there have to watch others go instead. As a Dad it is Heartbreaking to see these kids so upset and losing interest. As a coach, this type of behaviour is totally unacceptable, but it is the 2nd time in 3 years that it has happened.

2. Unqualified coaches:
Coaches at the rep level have to know what they are doing, just putting kids on the ice (no problem with fair play) is not coaching. They must be taught how to play as well. How to use their team-mates and therefore rely and trust that they will do the right thing. Peewee AA players that take 4 min shifts and go undisciplined because of it are unacceptable. Kids that do not pass to players that are wide open and try to beat 3 players by themselves, again unacceptable. there is more but those 2 are by far the worst.

3. No repercussions for these coaches that have agendas and coach for the status instead of trying to develop our kids, both individually and as team-mates.

I have put my 3 problems squarely on the coaches shoulders, as they are the ones whom are responsible for putting the teams together and ensuring that every kid ends up on the right team and teaches each kid how to play a team sport. Encouraging individual, selfish effort does not teach kids anything about hockey or life. Done properly hockey can teach kids allot about life and how to get along and work as a group. If all team-mates are involved in success or defeat they will learn from it. When it is up to individuals, then player whom can't contribute because of lack of opportunities, don't get what they should out of hockey and will lose interest in a great sport.

Dave Whalen
Lower Sackville, NS
Hockey Dad and AHG Coach
(SMHRA deems me unacceptable as a head coach as I do not agree with there philosophy, funny how there peewee teams are a combined 1-37-7, oh yah, according the current coaches, it is the kids, not them)
I'd like to reply to the email Dave Whalen sent in to the site.

Dave

Unfortunately some coaches have their own agenda. But you will find that it is in every organization and in each sport also. Alot of the time the parents have their own agendas also. We as parents find it hard to believe that others do not see our children as the talented athletes that we see them. Sometimes we have a hard time believing that our child did not make a certain team, when we have what I call our "mommy or daddy goggles" on. We sometimes think that our children are going to the NHL or NBA when really truly they are not as gifted as we might believe that they are.

Sometimes it is hard to believe that maybe a child did not make a team because of a parent's actions but think about it. If that parent(s) make the year a challenging one for the coaches (and therefore the kids and other parents also) it affects the team as a whole. It disrupts the team dynamic and makes for a hellish year. It may not be right to punish the child of that parent, but should you punish a whole team of children? That is what happens in some cases. The parent disrupts the whole year, and the kids suffer. I teach my children that the choices that you make today will affect you (and others) for years to come, what I cannot understand is why some adults cannot understand that also.

As for loosing interest, most kids listen intently to what their parents are saying without their parents knowing half the time. Maybe if the parents praised the kids for actually making a team instead of saying how they didn't make a team, the kids would be proud of their accomplishments, and want to play for years to come.

We try to protect our kids and then sometimes loose what is important, that they have fun. There is so much for the kids to worry about these days. On the ice, they should be able to forget about all the stresses that they have on their shoulders. Please remember that they are there to have fun, they are playing a GAME.

Also, by address the coaches in the manner that you wrote the 2 emails to this site, that may may be part of the problem. The emails come off arrogant pushy and a tad childish, not an effective way to get your point accross. These coaches are there volunteering their time for the kids. Most do not do it for the "status" as what status would someone get from coaching a minor hockey team really? Most coaches are there for the love of the game, because they want to pass along the fun and enjoyment that they got out of it when they were younger.

I am sorry to hear that you are having a hard time with your son's team this year. I hope that your son is having fun and making the most of this year. I am sure he has made new life long friends and is having fun dispite not going to "the biggest peewee tournament in the world". I bet he has made memories that he'll treasure forever. Enjoy those memories with him, he'll grow up way too fast and the time to make these memories will be long gone.

Jan Hill
Winnipeg, MB
Equal Ice Time
I was coaching a PeeWee D (2nd Tier House League) team in 2002-2003. We
came from a 1-2-1 preseason to win our league playoffs and two tournaments;
we won every competition we were in. I am wholly in support of the general
principle of equal ice time for all players, especially at that level. That
said, I do believe there are times when it is acceptable to put your big
line out, and I believe that at almost all levels of minor hockey, i.e. Atom
House and Bantam AAA both included, those are the same. Here are some
examples.

In the final of our Christmas tournament, with under four minutes left, my
team was losing by two goals. I kept the lines rolling through evenly.
With about two minutes left, I pulled the goalie and we scored to make the
score 2-1. With 1:45 to go, luck smiled on us as the referee called a
penalty against the other team. I immediately put out my best line, which
was not one of my regular lines, including a sixth attacker. We scored
again with 16.1 seconds left. We won in a shootout. Now, in this
situation, I'm not talking about the last five minutes of a game, because I
am a firm believer that rough situations make for unlikely heroes. I'm
talking about one line missing a shift. I doubleshifted those six players;
one other line would have had forty-five secnods. Had was scored with 45
seconds or a minute left, rather than 16.1 seconds, I would have changed the
line. I always hated getting pity shifts as a player, and that's exactly
what 16.1 seconds is.

Before sending that final line out, a player who felt he should have been on
that line complained and I told him it was "time to eat one for the team."
That might sound harsh, but it had good results, one of which intended and
one of which was a wonderful surprise. I do not think that, for the sake of
one shift, (again I'm talking about only one shift; two shifts at the end of
the game is too many to sit) sitting out for the sake of the team in a
crucial situation teaches a bad lesson or is truly unfair. There are a lot
of times in life when you have to take one for the team, whether it is
sports, school, business or anything else. My players were always aware
that I never made decisions like that on "repuation" and I tried my best to
hold to that. That same player, who was one of my Alternate Captains,
though not one of my best players, went out the next few games determined to
prove to me that next time, he deserved to be in that situation. He did
prove it to me. A few weeks later, I had meetings with each of the captains
and I told him that I was impressed with that and that I had immense respect
for him because of it. Shortly after that, there was a similar game where I
had a hunch to put him on the ice near the end when we were losing cery
closely, but I again put out my "best line." They gave up another goal,
putting us down by two. I made a point of telling that player afterwards
that I had a gut feeling to play him but chose to go against it and that it
was a mistake and he should have been on the ice.

In our league final, we were tied at one goal, we had a power play, and I
put out the "top line" again, hoping for a quick goal. It didn't come, and
at the first opportunity, about thirty seconds into the power play, I
changed the line. I put this same player on the ice and decided to leave
him for the duration of the power play, even if it meant double shifting
him. This is a player whose wrist shot could be pretty suspect. He picked
up a loose puck at the top of the crease, saw the goalie stacking the pads
and roofed it beautifully, putting us ahead. That goal proved to be the
game winner, and in that case, the banner-winner. That player learned to
seize his opportunities when they came and that the best way to be
successful was to give everything he had to give whenever he was on the ice.
So, looking back, I still think it was a good decision to play the "big
line" in the Christmas tournament. I made a mistake later on by not holding
true to my policy of rewarding hard work and playing my better players a few
weeks later. It was important to communicate with that player and admit
when I had made a mistake and apologize for short-changing him. I believe
that the whole parcel of events has helped not only to make him a better
hockey player, but a stronger person and it made that goal that much
sweeter.

I mentioned above that I have a policy of rewarding hard work and a good
attitude. When a player is clearly putting his heart and soul into a game
above and beyond what the other players are doing, I'll put him out for that
critical situation. If a player slacks or shows me a bad attitude, I will
bench him a shift and he probably won't get out in a tight situation, no
matter who he is. I don't think there is any problem with sitting a kid in
the last two minutes and saying "I can't put you out there as long as you're
down on your teammates" or "If I can't count on you to show up to practice,
how do I know I can count on you now?" There are things other than fun that
kids should get out of hockey. It should be a positive part of their
development as people.

I can't eliminate the fact that I do and will continue to make mistakes and
that they will almost invariably be unfair to some of my players. I also
don't think that any of my players over the course of the season, ever left
a game thinking they didn't have fun, with the possible exception of our
11-0 loss. If you create the right atmosphere on the ice, on the bench and
in the room, you can still have fun despite everyone's mistakes, including
your own.

Duncan C. Pike
Nanaimo, BC
I
As a coach and parent, I truly understand his thought process in evaluating such heat-of-the-moment decisions. However, I always make a note to shake the hand of the coaches who put out the next line, no matter the situation. I think these coaches are showing more courage in making these tough decisons, and the players on the bench learn important lessons about teamwork. Moreover, everyone on that bench knows there is no hierarchy on that team, and thay every one of them may be called upon in an important situation.
Having said that, I appreciate the Coach Pike's of the league. I just prefer the others who don't chase down the win, but choose to chase down the principle of fair play.
Rob Neil
Kenora

Main Issues for Obtaining More Players
1. Cost of hockey limits participation
2. Not enough high school teams to encourage high levels of participation
at younger ages
3. Competition with soccer, baseball, basketball - difficult to handle
other sports with hockey due to time commitments for hockey

Main Issues for Existing Players
1. Shortage of referees
2. Not enough rinks to let the kids play close to home
3. Not enough qualified coaches - qualified means more than having a kid
that plays hockey and attendance at a coaching class

Sharon Keeney: Twin Peaks, California

Body Contact - body contact is part of the game whether some people like it or not. Being a hockey player, I believe that contact should be a part of girls hockey also. If boys can, why can't girls. Sure, some may disagree and not like contact, but then they shouldn't be playing the game, they should be playing a sport such as ringette where contact isn't involved. If you can't take the pain, don't play the game!
Ernie Keller

I coach Peewee Travel Hockey in New Liskeard Ontario and we were in the final minutes of the Championship Game of the Ville-Marie Tournament and the score was 0 - 0. I was nervous as was everyone else and I put out a line that other coaches would had sitting for the last five minutes. Lo and behold that line scored and we were up 1 - 0. My snipers were up next and they were scored on. 1 -1 The next line was weaker and some of those kids would have been sitting if other coaches were making the decisions. They did not score but they prevented the other team from scoring. Now we went into overtime and the same kid who score our first goal scored the winner. Every player had a positive experience from that win- not just the good players. If I had of shortened the bench and we had won, we would have had some kids with negative experiences. Not worth it.
Let the kids play. Give them the opportunity and they will do some amazing things.
D'Arcy Ryan
New Liskeard, Ontario
ps My kid and my two other coaches kids were on the ice when we got scored upon.

I coach a travel (elite) team and I give every kid equal opportunity. The biggest problem is that 10% of the parents and the coaches want to shorten the bench in order to win. Subsequently, only a selected group gets to experience the thrill of scoring the big goal or not scoring the big goal. The kids who did not play will remember the situation forever. (you need only ask the oldtimers who did not play in those situations and they will tell you. I am 51 and still remember the times I did not play-and I was the proverbial star) We need to give the game back to the kids and let them play. Coaches need to develop all the kids. It is not worth winning the game if there is one emotionally hurt kid.
D'Arcy Ryan
New Liskeard, Ontario

1) Too much emphasis on winning and not enough emphasis on just having fun!

2) Coaches benching kids in late stages of games (particularly play-offs in order to win )

3) Coaches trying to teach systems rather than creative play at an early age.

4) Parents who take the games far to seriously!


1. Injuries and protecting players


2. Keeping kids playing the game


3. Systematic skill development
As a minor hockey coach, I would appreciate on-ice hockey drills for my practices. I find it hard to come across new drills especially geared towards younger players (IP/novice). I believe this is one area that coaches would appreciate.


In my opinion, the three major challenges affecting minor hockey are as follows:

Firstly, teaching parents that it is just a game, and that their kids should learn to enjoy it as a game, not a life or death struggle. I have seen far too often a concerned parent leaning over the boards hollering not only at their own kid, but at other members of the team. It makes me sick.



Secondly, increased registration across the country has drastically reduced the amount of available ice time. This delays player development and drives up the cost of available ice.
Thirdly, keeping referees, especially the young ones, in the game is essential to ensure the long-term viability of hockey. Abusive coaches, players, and parents drive young officials out of the game. Without more officials, the number of games played will have to decrease, further decreasing ice time.


1) The experience is first for the kids. Too many teams or parents have lost sight of the primary focus. Fun & skills development first, winning at the expense of fun and team development is wrong.
2) Referees: I understand that minor hockey is having more and more difficulty attracting refs because the experience is becoming less and less fulfilling. If minor hockey is going to attract a higher caliber of ref, they must identify, address & correct the reasons why people are leaving the position.
3) Coaching seminars: Coaches and volunteers benefit so much from instruction, which improves the experience for the kids. Some of the courses are difficult to attend when they demand 2-3 days in a row around family & work obligations. Perhaps more frequent, but in smaller increments of time would make it easier for coaches to improve their skills.


1. Available ice (simply not enough arenas)
2. Need a more concerted drive to support the Fair Play initiative (coaches and parents are giving it lip service only)
3. Contact at the house league level (my strong view is that there should not be any)


1. Players, coaches, parents, and referees do not respect each other enough and therefore inappropriate behavior is commonplace and remains to be addressed.

2. Too much emphasis on winning at all costs. For example, playing only the best players rather than using everyone in all situations to develop all the players.

3. Despite everything the CHA has to say regarding fun & experience, way too much emphasis and money is spent on developing players for JR A, NHL, and achieving gold medals in international competitions. This is a sport for everyone, and the money and attention is spent on an elite few.

1) People's expectations of their children's hockey (in almost all cases, it is too high!, causing both parent and/or coach issues!)
2) Disrespect for officials and other players (must be coached to respect others, including refs)
3) Cost of game (including lack of ice times)


1.) Parents who want to win the game worse than the children. This takes all the fun out of the game for the kids and results in more youngsters leaving the game.

2.) At every level there seems to be some kids who would have benefited by either moving up or staying back a level. This is because everyone focuses on the age of the child and not on his or her ability. I am not saying that children should stay in a level when they are two years removed from it, but if they were able to stay one extra (or even half) year, they would be able to develop some of there skills there by allowing them to get that much more enjoyment from the game.

3.) Coaches that demand more than the kids are able to deliver, and then come down on the kids when they are unable to compete.


1. Parents and how they approach the game.

2. Hitting, why people are so opposed to it. I truly believe that if hittingwas implemented at Initiation, like it was 30 years ago, then it would not be such a focus when players hit Pee Wee.

3. Coaching, we must continue to develop our coaches and follow with what has been set up through Hockey Canada.

1. Lack of available ice time. We have a 2 sheet rink that is community based and shared with the public and figure skaters and our 500 member club.
2. The issue of high school hockey. Our city has 19 sanctioned teams and 30+ club teams, how are we going get ice for everyone and what does that do to the Midget program.
3. With USAHockey and Colorado going to non travel Mite programs, how do we develop the best experience for our youngest players.


The debate now is over contact in minor hockey. What I fear most is the lack of ability of some of our referees to be able to call a game when I watch what happens on the ice sometimes. It makes me think that it is not the hitting that would occur that is dangerous but the fact that the officiating is not up to the task.

The second point is that parents are putting their kids in levels of hockey that are above their ability just to satisfy their own egos.

Third, why do we have to ruin a great sport by making our associations as political as the federal government.

We expect our kids to keep their composure and play respectfully when in a lot of cases it is us as parents who lose focus on what is really important - our kids loving and playing this sport.


1. body contact- There is pros and cons either way. I firmly believe that body contact is part of the game , like it is in football. But what needs to be thought and reinforced by the coaches , referees and associations is that the intent of body contact is to separate the player from the puck, not their limbs from their bodies.

2-lack of icetime, - simply just not enough rinks to go around in the Ottawa area. Having said this I also do not agree with using privately owned rinks that charge a lot more for icetime.

3-Fair play, politics etc...- We adults all too often lose sight why our kids play hockey. They play for the FUN of it . We have to ensure that the greatest game on earth remains fun for all kids at all levels.


A Canadian now Coaching in the U.S.A.
1) Cost of kids playing. Whether its equipment costs or Travel hockey costs. Sticks are now 150 dollars. Cost of ice time is always on the rise.
2) The must win attitude. I have been coaching for over ten years. There is a lot off pressure from parents to win at all costs. I have seen parents not play at a rink that is a mile from there house because three hours away there is a coach that will do anything to win. In minor hockey it should be about learning and having fun. As you move up levels it's obviously different, and I mean from B to A to AA to AAA etc. The expectations at each level , again partly because of cost, are different. Maybe it parent education?
3) What opportunity does Canada offer our kids after minor hockey? Other than making the NHL, and we all no the parentages are low. We have no scholarship programs for College or University been developed? So many kids look to the U.S as do many coaches who wish to make a career out of hockey. For a country that hockey is the national sport we certainly have limited opportunities within the sport.


1) In an effort to reduce liability we are becoming so bureaucratic in minor hockey that the policies and procedures are scaring off good qualified people, and at the same time this bureaucracy is taking time and effort away form the real job of helping kids learn and enjoy the game.
2) We need more easily accessible proper outdoor rinks that are lighted, with warm up facilities, and maintained ice surfaces so that they can be used for practices, games and shinny hockey.
3) We need more positive promotion for lower and mid level players, we need to show that it is less money than many other sports. We need to focus on it as a sport for life and show that hockey is a fun activity for adults as well as young boys and girls. All too much focus is placed on elite level tournaments and players that turn pro.


1) Keeping control of all parents/coaches/fans....reminding them the games is for the kids.
2) Providing affordable access to those kids that want to play and can't pay...KidSport ran out of money here last year.
3) Raise the awareness level to all involved that Recreational/House players are as important as Rep players and deserve as much attention/ice time etc.


1 - Lack of Fair Play
2 - Coaches and administrators who don't have a realistic view regarding the purpose of minor hockey
3 - Growing trend of competitiveness and the imposed 'need' to win by adults in minor hockey


1) Fair Play in Minor Hockey

2) Encouraging young officials to start, and retaining officials

- increasing respect for the officials and their decisions.

3) Access to suitable ice hours and reasonable prices for ice rental.


1) Pressure on the players (especially the younger players) from their parents. I have been in many arenas and seen many parents. I am dismayed to report that parental behavior can be terrible. I know that Minor Hockey is a very passionate game.....kids love to play it; parents love to watch - their children. Players get info from their Head Coach and then a different view from their parents!
2) A minor hockey organization tries to do the best they can when it comes to running the Association. Minor Hockey has 2 sides - one is the business side the other is the hockey side. I believe you get the business side in order and there should be minimal problems on the hockey side - apart from the normal "crap". Volunteers are hard to get no matter what they volunteer at such as a member of the Board; coach, trainer etc.
3) Ensuring that all kids are given the opportunity of development whether it is a Midget Rep team or a Tyke House league team. There are different kinds of development at different levels; but as long as there is development. Players need to learn and improve no matter what.


1. Parents, coaches, board of directors who have other agenda either for themselves or their own kids, other than to just play hockey.
2. Players who think they are potential NHL players and no one else is any good.
3. Trash talking.