Without a doubt, putting together Your Career Planner as an educational resource for my free public service Career Planning presentations is perhaps one of the most satisfying things I have done in my life-long career as a professional educator. As a member of the Ontario College of Teachers, I belong to an association of over 250,000 people who are committed to the highest of ethical and moral responsibilities to the young people of this province. Your Career Planner is my personal mission...to provide a web site that you can turn to when you need guidance and advice, or just time for quiet reflection with respect to your own or a loved one's education or career development.
If you fall into one of the categories below, this site has been designed specifically for you:
| | |
| --- | --- |
| | current students in elementary and secondary school; |
| | current students in post-secondary education institutions; |
| | recent graduates of secondary and post-secondary institutions; |
| | people who would like to change careers - regardless of your age; |
| | people who are not happy with the career they are in right now; |
| | people who are unemployed; |
| | people who are underemployed; |
| | retirees looking for a new career; |
| | people who did not complete high school; |
| | anyone else interested in a better future! |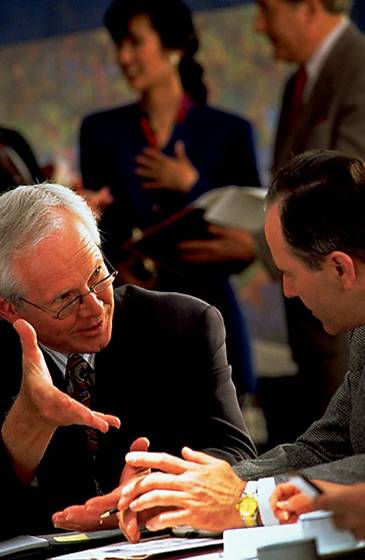 In other words, Your Career Planner has been created for every single person who is interested in either beginning a new career or who is seeking self-improvement regardless of what is going on in your life right now!
From the day we take our first breath on this earth until we breathe our last, we are continually evolving as individuals. This continuous evolution means that our interests, our goals and our needs are constantly changing. Our careers and our activities are also continuously changing in response to our individual evolution.
It is my hope that Your Career Planner will help you develop a strategic plan of action that should help you get started in a satisfying and rewarding career that is appropriate to whatever stage of life at which you find your self today - and tomorrow!
As you explore the site, you will discover the importance of doing thorough research about your academic and employment future. For students in elementary and secondary school settings right now, the choices you are about to make in the next several years can be made with confidence if you take the opportunity to carefully weigh all of the options.
Your Career Planner contains many elements that you will find extremely valuable when the time comes to make those serious choices about your post-secondary education and subsequent career paths. With over 70% of all jobs available today requiring some sort of post-secondary training, it is imperative that everyone have a clear plan of action which will allow them to achieve their personal career goals.
I certainly hope you find the information contained throughout this web site to be useful and thought provoking. You won't find all of the answers in Your Career Planner. As a matter of fact, I actually hope you leave Your Career Planner with more questions than when you arrived. As long as you are searching for answers and asking yourself questions, I know you will succeed in your chosen career.
I also welcome parents who wish to take the time to look through this site. You will soon discover an underlying philosophy in just about everything you read here. It is my firm belief that we are all students of life and that we can all benefit from a career plan, no matter what stage of life in which we may find ourselves. Even people in their mid-sixties are getting qualified and trained to begin new and exciting careers. The advice you find on this web site can be useful for everyone.
Good luck!