The Learning Clinic Education Centre, is one of the largest personal tutoring agencies in the Greater Sudbury Area with over one hundred (100) personal instructors available to provide tutoring assistance to students of all ages, in all grade levels, and in both official languages. We specialize in providing personal one-on-one, in-your-home tutoring assistance to elementary, secondary and post-secondary school students.

Select the button below that is most appropriate to your situation..

An overview of the main features of our program is provided below as well. This information is also found in each of the individual sections.

If you would like a professional comparison of how the "Learning Coach Approach" compares to other tutoring options in the area, CLICK HERE >>>>

ONE-ON-ONE

INSTRUCTION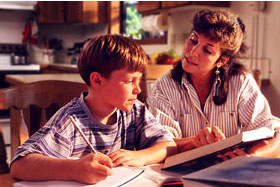 The Learning Clinic provides your child the full undivided attention of a personal tutor. Some tutoring franchise centers have a policy where your child will be required to share a tutor with two or three other students. With The Learning Clinic your child will always have the benefit of one-on-one personalized instruction. Not only will we provide you with a tutor who is qualified to help your child with his/her curriculum needs, we will find one who is also compatible to the personality of your child. We feel that having a tutor you enjoy being with and who shares some of your own personal interests could make all the difference in the world. We set the stage for success by finding the best available match for your child so that there is an instant bonding and the learning process is able to move forward.
IN YOUR OWN HOME
A tutor will come right into your home so that you don't have to disrupt your family schedule by going to an instruction center. We want to make the learning process as convenient as possible for the entire family. By arranging for a tutor to come to your home to meet with your child, the rest of the family can go about their normal routines without disruption. It also means that one or more of the parents are present at all times and can be assured that the tutor is accomplishing the desired goals and objectives with their child.

We recommend 90 minute long sessions session so that your child has the benefit of receiving instruction in a relaxed manner. It also allows parents time to discuss the progress of the child. The 90 minute session is broken up into small manageable segments in order to keep the student interested and fully focused. It also allows us time to work on immediate problems as well as progressive long-term skill development.
FLEXIBLE SCHEDULE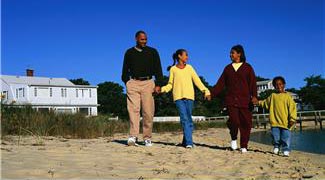 You and your child's tutor will work out a schedule that is convenient to everyone. Each week may be different and you can even schedule sessions as often or as little as you wish. We know that families are involved in numerous activities today and we don't want your tutoring schedule to interfere with other important family activities. Our tutors will cooperate with you at all times to make sure that the time and day of the sessions is the most convenient and beneficial for everyone involved. Furthermore, you can schedule sessions as often as twice a week or as little as once a month, depending on the needs of your child.
PERSONALIZED INSTRUCTION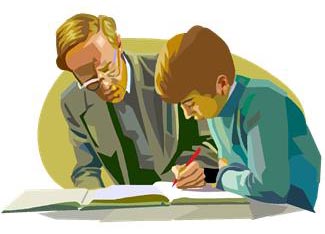 Because The Learning Clinic is a private practice, we are not required to use "packaged" programs prepared by head office as is the case with many franchised tutoring companies. Instead, we find out what your child is doing in class and help him/her develop the skills that are needed right now. This means that your child gets a personalized instruction program that is absolutely geared to his/her needs. As we are helping your child cope with the demands of the current school program, we are working on skills that will help your child in the future. This approach allows us to work with students from Junior Kindergarten right through to University and College. We help your child learn what he/she needs to know in order to succeed in the school program.
NO LONG-TERM CONTRACT TO SIGN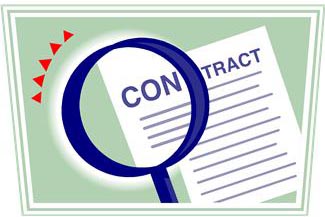 We don't want anyone to feel "trapped" at The Learning Clinic Education Centre. Therefore, you are only asked to commit to six hours at a time. When you decide you no longer wish to continue with the tutoring you can simply stop. You are not locked in to a long-term contract as is the case with so many other tutoring companies We want to give you the assurance that if you are not totally satisfied with the tutor or the program, you will be free to stop the sessions at any time. It also means that you can schedule your six hours as you see fit. Some parents spread the time over six or more weeks, while others feel that their children need to compress the sessions more closely together. The choice is yours and will be what is best for your child.
STOP & START FEATURE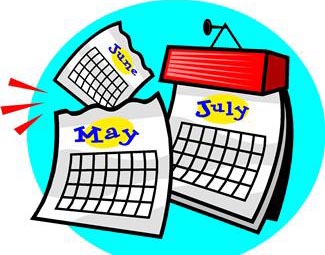 You also have the option of stopping the tutoring for a month or two, or even longer and then you can pick it back up again, usually with the same tutor and at no additional cost. Many of our students take the summer off and then contact the same tutor they had before the break to continue in the new school year.

We have also had some students who get help from a tutor at the beginning or end of each semester. Some students have called for another tutor several years after first receiving the assistance of a tutor from The Learning Clinic Education Centre. We maintain all records. Once you are a "client" of The Learning Clinic Education Centre, your family becomes part of our "data base", meaning that when you return we are familiar with your case history.
CONTACT WITH TUTOR
AT ALL TIMES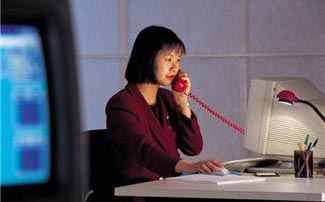 You have the ability to contact your tutor by phone or email in between sessions in case you have a concern that cannot wait for the next session. There is no extra charge for this service. This is one of the "safety" features we have built into our program. It means that if your child is ever in need of some immediate attention that can be resolved over the phone or with an email, then you can take care of the matter right away instead of having to wait until the next scheduled session.
FAMILY TUTORING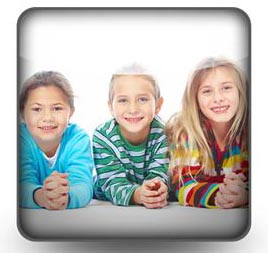 When we send a personal tutor to your home, you have the option of having the tutor take care of other children in the house. For example, the tutor may be coming in to look after the needs of one of your children, but if one or more of his/her brothers and sisters need some help from time to time, you have the option of asking the tutor to help them as well. This "Family Tutor" policy has been very well received by our parents who have children with different needs.
SHARING WITH A CLASSMATE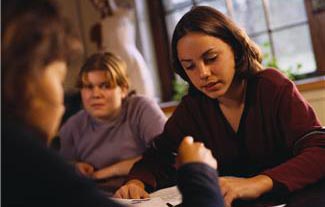 We also provide parents the option of having our tutor come in and work with two or three children who are in the same class. This means that your child can have one or two of his/her classmates come over to share the services of a tutor. Parents may then split the cost of the tutoring services and receive the benefit of small group tutoring that is geared to achieving similar goals and objectives within a much smaller budget.
YOUR OWN FAMILY EDUCATION ADVISOR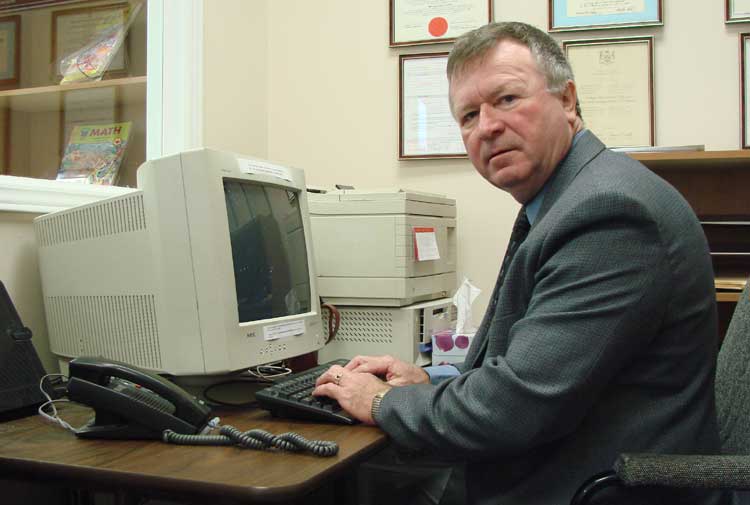 Robert Kirwan will act as your personal Education Agent and will be available to provide you with guidance and advice on any education and/or career planning concerns you may have. There will be many issues arising with respect to the education of your children over the years. Whenever you are in need of some professional advice or guidance, all you have to do is contact Robert Kirwan and he will be only too glad to help.

Kirwan also provides a service where he will represent you at IPRC and IEP meetings
AN AFFORDABLE TUTORING PROGRAM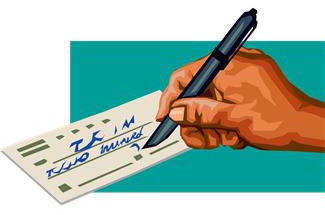 Most importantly, you can get help for your child that is not only effective; it is also one of the most affordable tutoring options around. Our fee is one of the best values around, especially when you consider that we provide you with a personal tutor who comes to your own home for one-on-one service.

The cost of tutoring services through The Learning Clinic Education Centre is only $36 per hour.

We feel that this rate is extremely competitive when compared with comparable tutoring options in the Greater Sudbury Area.
AFFORDABLE, EFFECTIVE & CONVENIENT
AFFORDABLE TUTORING SERVICES
Our main goal is to offer professional personal tutoring services that are affordable as well as effective. The most important consideration should be the needs of your child and not the cost of the service.

To that end, we feel that we have developed a system which will deliver excellent instructional value and which will be most effective in achieving the desired outcomes. There is also enough flexibility built into the system that will allow just about anyone to access our services.
INTEGRATED PROGRAM
All of the elements of the program outlined above are interrelated, therefore, it is difficult to differentiate the costs associated with each of the components. We have considered the WHOLE PACKAGE when determining the price and we also considered the value added benefits of The Learning Clinic Education Centre Tutoring Program, namely:
You control the total cost since you determine the scheduling of the sessions;

There is no contract to sign. You are free to end or suspend the service whenever you wish;

We operate on a pay-as-you-go system where you are not required to put a large amount of money up front;

After the initial 6 hour period, you are only committed to six hours at a time, meaning that you are free to discontinue the tutoring program at any time;

We provide flexible scheduling so that you can change meeting times to accommodate your personal needs;

We provide you with a STOP AND START feature where you can interrupt the tutoring for weeks or months at a time and then begin again at no extra cost to you;

You have contact with your tutor via phone and/or email in between sessions when needed;

You have contact with Robert Kirwan, the director of The Learning Clinic whenever you need assistance and guidance.
With everything in mind, we have determined what we feel is a very fair and affordable fee and payment plan which is outlined below:
PAYMENT POLICY

LOW HOURLY RATE:
We feel you will find that the hourly rate charged by The Learning Clinic Education Centre is very reasonable considering the range of services provided by our personal tutors.

Our regular rate is $36 per hour payable in six hour blocks of $216.

This rate is comparable to other tutoring options offered in the Greater Sudbury Area, but we feel that no other company offers as many value-added benefits as The Learning Clinic Education Centre, therefore, when you compare the value you receive, our rates are second to none.
INITIAL INSTRUCTION PERIOD:
You will be required to pay for the first six hours when you begin the first instruction session with your tutor.

Payment of $216 by cheque will be made payable to THE LEARNING CLINIC at your first session.

All sessions will be a minimum of 90 minutes in length and should be scheduled once a week unless otherwise arranged between you and your tutor.
SUBSEQUENT INSTRUCTION PERIODS:
Each installment payment that follows will purchase a block of six (6) instruction hours.

Therefore, at the end of each six hour period, you will be given an invoice for the next six hours. Payment will be given to the tutor at that time unless otherwise arranged through Robert Kirwan.

The total amount of each invoice will be $216 made payable by cheque to THE LEARNING CLINIC.

If you want the tutor to visit you once a week the cost will be approximately $216 per month.

If you want the tutor to visit you twice a month, the cost will be $108 per month.

If you only want the tutor to visit you once a month, the cost will be $54 per month.

Therefore, you are in control of the total cost.

However, your child will at least be receiving the support of a personal tutor to help him/her become more successful in school.

MATERIALS & SUPPLIES
Whereas the instructional program is geared to working within the current curriculum program being followed by the child at school, there should be very little need for additional workbooks or reference materials.

However, if you and the tutor feel some additional materials would be beneficial, it will be the responsibility of the parent to cover these costs.

No additional materials will be purchased without your prior approval.
THE BEST VALUE AVAILABLE FOR YOUR CHILD
We are confident that when you compare our program with its many value-added benefits, you will agree that it is not only the most effective tutoring you can find for your child, but it is also the most economical.

If you have any concerns about your child's education, please take the first step and allow us to review your situation. We can at least recommend a program that might meet your needs and then it is up to you to decide what you would like to do.