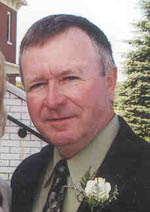 EDUCATION-BASED MARKETING & STAFF DEVELOPMENT PROGRAMS

I have owned and operated a private practice as a marketing and business development consultant since 1985. Since 2007 my focus has been on education-based strategies in the fields of education, training, and staff development.

I now work with businesses, professionals and public sector institutions to help them develop unique education-based, video-enhanced programs in the areas of marketing and/or staff development.

My goal is to raise the profile of my clients within their target markets through an education-based, video-enhanced approach that demonstrates the benefits that their goods and services may provide potential customers. We want to show how the goods and services will address problems that consumers wish to solve or desires that consumers wish to have fulfilled.

This personalized approach is done in a very non-threatening manner in order to establish a sincere trusting relationship between the client and the consumer which will lead to word-of-mouth communication and a level of loyalty that is so difficult to establish.

It is a process that works equally as well as a marketing strategy or as part of a staff-development and training program.
PROGRAM DEVELOPMENT & IMPLEMENTATION PROCESS

I work with clients on the design, development, implementation and assimilation of effective education-based, video-enhanced programs that will help them achieve their big goals and objectives. We establish a baseline from where to begin then utilize the available resources to help move from the baseline towards our intended goals, all while remaining within the desired budget.

The education-based philosophy I like to use enables all people involved in the program to understand the purpose of each step and acquire the skills necessary to be able to fulfil their responsibilities and meet all expectations.
Robert Kirwan, B.A. (Math), M.A. (Education), OCT
President and Chief Executive Officer
Infocom Canada Business Consultants Inc.
rkirwan@infocomcanada.com
(705) 969-7215


| | |
| --- | --- |
| | Education, Training & Staff Development |
| | Public and Private Sector Consulting Services |
| | Employee Recruitment & Retention |
| | Live Talk Radio Show & Video Productions |
| | Concussion Management Program Development |
| | Motivational & Informational Resources |

THE LEARNING CLINIC RADIO SHOW

I host The Learning Clinic, a live talk radio show that is broadcast from the CKLU 96.7 FM studio at Laurentian University in Sudbury every Monday afternoon from 12 noon to 3 p.m.

The show is also streamed live over the internet from www.cklu.ca and most of the shows are archived on the web site at www.thelearningclinic.ca.

The show features interviews with special guests who provide insight into the world of education, training, career planning and development, employment agencies, private career colleges, and pretty well anybody from the public and private sector who can add some information that may be helpful to people from secondary school to retirement who are interested in entering or advancing in their career path.

During the 2014 Election Campaign I will be interviewing candidates for positions on City Council and for School Boards. My goal is to increase awareness among the local ratepayers of the main issues that are facing voters in the October election and to help people get to know the candidates.



Robert Kirwan, OCT, M.A. (Ed)

Ontario Certified Teacher &
School Board Trustee

Education, Training &
Staff Development Consultant

Dr. Michael Czarnota, Ph. D

Licensed Neuropsychologist &
Credentialed ImPACT Consultant

Consulting Neuropsychologist For Canadian Major Junior Hockey & Hockey Canada
Dr. Michael Czarnota, a practicing Neuropsychologist from Detroit with extensive experience in sport-related concussions and Mr. Robert Kirwan, an Ontario Certified Teacher (OCT) who holds a Masterís Degree in Education and is currently serving as a School Board Trustee, are the founding partners of a private practice which provides concussion management program development workshops to school boards and minor sport organizations in Canada and the USA.

Dr. Czarnota and Mr. Kirwan will be providing coaches, parents, volunteers and teachers from school boards and minor sport organizations establish the foundation for a new and/or revised concussion management program for young athletes and will include the most practical, effective and up-to-date procedures and protocols for sport-related concussion identification and rehabilitation.

Mr. Kirwan will also work with school boards and minor sport organizations in a variety of other ways in order to empower them to enhance their concussion management protocols. In particular, Mr. Kirwan will work with teachers, coaches, and administrators of school boards on the development of concussion management programs.


The Valley East Today Consumers' Guide and Business Directory serves as a community resource for the Town of Valley East. This is a multi-media marketing program for businesses, professionals and institutions providing goods and/or services to the local residents. The program includes a web site at www.valleyeasttoday.ca; the Valley East Facebook Group; the Valley East Today You Tube Channel; and the Valley East Business Directory. It utilized an education-based, video-enhanced marketing approach which is intended to raise the profile of local providers and establish a more personal relationship with consumers.

The Valley East Facebook Site has evolved into a community publication which enables local residents to become aware of events and activities that are taking place in Valley East as well as to interact with each other in a community social media environment.

The Valley East Today Community web site is the resource centre where local businesses are able to let consumers become aware of their goods and services through education-based marketing promotions that are distributed by the Valley East Facebook Site and as part of a PDF Business Directory. The Facebook site and the web site are both being continuously updated with education-based video features.
| | | |
| --- | --- | --- |
| Click Here To Go To The Home Page | | |


We have developed this web site with the hockey fan in mind.

Whether you play, coach, referee, or simply watch the game as a proud parent or fan, you should find this site both informative and thought provoking.

The main objective of After The Whistle is to give people an inside look at the game of hockey from a unique perspective. Click here to get to the web site.

We also have the rough outline for a full-length book called For the Sake of the Game that you might enjoy reading. Click the title below to go to the book section.

| | | |
| --- | --- | --- |
| Click Here To Go To The Home Page | | |