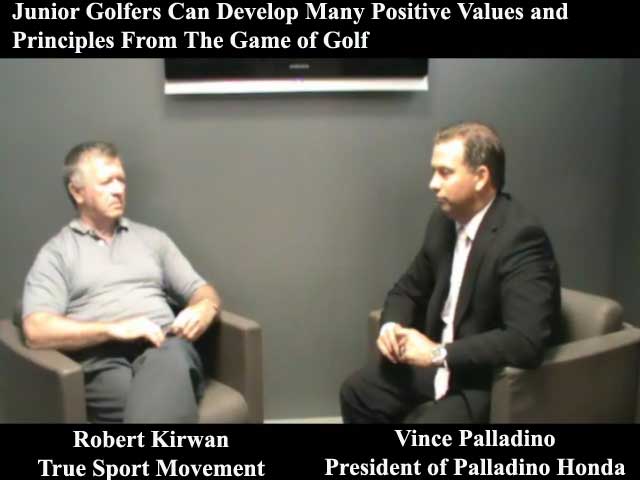 Vince Palladino is the President of Palladino Honda, one of the most popular automobile dealerships in the Greater Sudbury Area. But to most people in Sudbury , Vince is known as one of the best golfers this region has ever produced. He won the prestigious Idylwylde Invitational for a record 6th time in 2011 and is expected to continue to challenge for the top prize for many years to come.

Palladino was a gifted hockey player and golfer while growing up in Sudbury . However, it was his skill on the golf course that earned him a scholarship to play on the Ohio State University golf team and would launch him into a time on the CPGA Professional Tour as well as on some of the minor tours in the United States .

Today, Vince is doing everything he can to encourage young boys and girls to get involved in golf, not so that they can get scholarships or play professional, but because of how the sport prepares a person for life away from the course. "I use more of what I learned from golf every day while running my car dealership than from what I learned in school," explained Vince when passionately discussing the benefits of playing golf.

The four-part interview that follows contains numerous examples of how the sport of golf can help develop skills, values and principles that will last a lifetime and that will serve a person well no matter where the road of life takes him/her.

There is absolutely no doubt that Vince Palladino is a True Sport Champion as he constantly promotes the benefits of golf to young people and as he strives to give back to the community in his new role as the President of his family owned car dealership, Palladino Honda.

The following True Sport Video presentation is definitely worth watching.