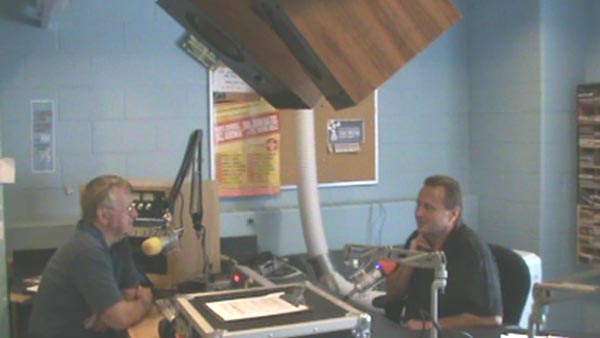 Robert Kirwan, host of The Learning Clinic Radio Show, which is broadcast live from Laurentian University on CKLU 96.7 FM, hosted a special After The Whistle show on August 22, 2011 with Joe McColeman, President of the Nickel District Minor Hockey League, which facilitates play at the Rep level for Districts 2 and 8 of the NOHA, namely for teams operating out of the Greater Sudbury Area.

Joe provided a very detailed overview of the league structure, including some background historical perspectives on how we have arrived at the state of hockey heading into the 2011-2012 season.

The Nickel District Minor Hockey League strives to provide boys and girls up to the end of midget, with competition that is fair, fun, inclusive and healthy at all levels. Joe is especially pleased to see that while "development" of players is a high priority among various associations, coaches and parents have been able to ensure that their children enjoy their entire hockey experience, including on- and off-ice activities and events.

The 2011-2012 season will be a turning point for the NDHL since the new Nickel City Hockey Association has attempted to merge all outlying communities into one association for rep level hockey. This should provide for more even competition between all teams in each division and will ensure that our stronger teams are definitely competitive when playing in tournaments this year.

You can listen to the full radio show by following the links below. You can also "watch" the show which was video recorded in its entirety if you prefer to watch on demand.
LISTEN TO THE ENTIRE RADIO SHOW

Robert Kirwan, host of The Learning Clinic Radio Show, which is broadcast live from Laurentian University on CKLU 96.7 FM, hosted a special After The Whistle show on August 22, 2011 with Joe McColeman, President of the Nickel District Minor Hockey League, which facilitates play at the Rep level for Districts 2 and 8 of the NOHA, namely for teams operating out of the Greater Sudbury Area.

LISTEN TO THE ENTIRE RADIO SHOW BY CLICKING HERE
VIDEO SERIES OF THE RADIO BROADCAST
The radio show with Joe McColeman of the NDMHL that was done above was also recorded on video and posted on Youtube. If you would prefer to "watch" the radio interview, you can do so by clicking on the following links: