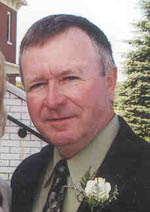 ROBERT KIRWAN, O.C.T., B.A. (Math), M. A. (Education)
Director
President & Chief Executive Officer
Robert Kirwan founded a marketing company in the mid-1980's. In the early years he produced specialty community publications to help in the marketing of small businesses in the Sudbury area. He retired from a 28 year teaching career in June 2001 to devote full-time to the development of the corporation. He is well-known as an advocate of the marketing and promotion of the small business sector of the Greater Sudbury Area. His involvement in business as a marketing & strategic planning expert; the media as a columnist and publisher; labour relations as a Union President; education as a career educator; and in the sports and recreation field have enabled him to make strong networking connections with a wide variety of influential persons in the region. In 2007 he opened up a private practice as an Independent Education, Training & Career Development Consultant and in the fall of 2010 he was elected as a Trustee with the Rainbow District School Board.