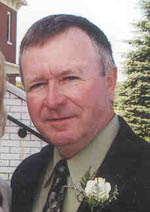 If you require any information about our services, please do not hesitate to contact me by phone or email at your convenience.
I promise to get back to you in a timely manner.
You can count on us to do what we can to help you achieve your goals and objectives.
ROBERT KIRWAN, O.C.T., B.A.(Math), M.A.(Education)
Infocom Canada Business Consultants Inc.
4456 Noel Crescent, Val Therese, Ontario, P3P 1S8
Phone: (705) 969-7215