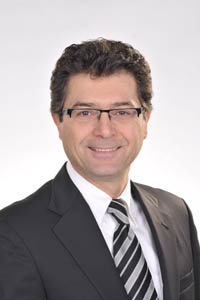 Eric (Rick) Giommi, B. Comm, is the School Sports Consultant with CMP Concussion Management Partners.
Mr. Giommi has accumulated many years of experience with secondary and post-secondary school sports teams, and has been involved with a number of community sport organizations.
As an athlete he played varsity basketball at both the secondary school and post-secondary school levels. He was a member of the varsity basketball teams at the University of Waterloo , the University of Victoria , and Laurentian University. He has also coached at both the Junior and Senior levels at secondary school as well as at the community club level.
During the Hope For Tomorrow Conference, he will provide insight into the challenges faced by student-athletes as they attempt to balance academics and athletics and barriers they must overcome to recover from concussion. He will also provide the perspective from a coach's point of view on the issues of meeting the performance expectations while at the same time ensuring the health and safety of players. The information he provides will assist coaches and administrators in the establishment of specific protocols and procedures which will address the needs and concerns of all partners in a concussion management program