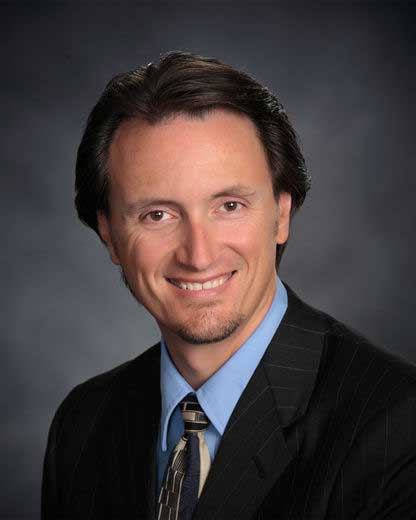 Dr. Czarnota is a Credentialed ImPACT consultant with a private practice in Detroit where he provides evaluation and treatment services to several brain injury, stroke, and orthopedic rehabilitation facilities.
Dr. Czarnota earned his doctoral degree from Wayne State University, completed his pre- doctoral training at Henry Ford Hospital and then went on to serve a two year Post Doctoral Fellowship in Rehabilitation Neuropsychology at the University of Michigan Medical Center.
Since 1998, Dr. Czarnota has been applying the latest concussion management guidelines and research to help athletes recover as fully and as quickly as possible
He has worked extensively with the Ontario Hockey League, Western Hockey League and Northern Ontario Junior Hockey League and has been actively involved with Hockey Canada for their World Junior Men's Under 20 national team.
In addition, he serves as the primary consultant and neuropsychology coordinator for the Central Hockey League and ECHL, as well as for other hockey organizations that span youth levels, the American Hockey League and the Professional Hockey Players Association. Several high schools and universities, including Northern Michigan University, have also sought his input in identifying and managing sport concussions.
All of the teams in the Canadian Women's Hockey League do their testing through Dr. Czarnota as well.

Dr. Czarnota will provide consultation services with respect to the administration of the ImPACT testing component of the CMP Student-Athlete Concussion Management Program.
He will train and supervise one or more Qualified Test Evaluators who will be accountable for reviewing the baseline tests and the post-injury tests when they are first submitted. He will also be responsible for arranging services from Associate Licensed Neuropsychologists who will assist with the test evaluations as demand warrants.
Once the brain functions of an injured student-athlete are back to within normal range of the baseline test scores, the Test Evaluators will forward the results to Dr. Czarnota or one of the CMP Associate Licensed Neuropsychology Partners for final analysis before the School CMP Leader is informed that the student-athlete has returned to his/her normal baseline level. Notification will be sent to the School CMP Leader as soon as possible following careful examination of the test results for the student-athlete.
If you would like more information about Dr. Michael Czarnota please feel free to visit his web site which can be found at:
The following table contains a list of the groups and organizations that Dr. Czarnota has worked with in dealing with sport-related concussion management.
| | | |
| --- | --- | --- |
| Ontario Hockey League | Hockey Canada | Stockton Thunder |
| Western Hockey League | Idaho Steelheads | Toledo Walleye |
| Quebec Major Juniors | Kalamazoo Wings | PHPA |
| NOJHL | Laredo Bucks | CWHL |
| Bakersfield Condors | Rapid City Rush | Northern Michigan Univ |
| Chicago Express | Quad City Mallards | Fenton High School |
| Elmira Jackals | St. Johnís Ice Caps | Oxford High School |
| Florida Everblades | Alaska Aces | |