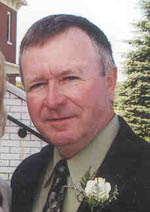 Robert Kirwan enjoyed a successful career as a classroom teacher for 28 years. He founded an independent private consulting practice in 1980 and operated it on a part-time basis until he took an early retirement from teaching in 2001 to devote full-time to his consulting business, specializing in the fields of Education, Training and Career Development.

He incorporated his practice in 2001 as a family business and founded Infocom Canada Business Consultants Inc.

In December of 2010 he was elected to the position of School Board Trustee for the Rainbow District School Board in the Greater Sudbury Area of Northeastern Ontario.

In 2011 he became a founding partner of CMP Concussion Management Partners Inc., a firm which helps school boards and minor sport organizations in Canada and the United States develop customized concussion management programs. His primary focus as a Concussion Management Consultant is in the area of elementary and secondary schools, in particular, helping teachers accommodate students who are dealing with symptoms of concussions.

He continues to provide education, training and staff development consultation services to businesses and corporations with an emphasis on designing procedures and protocols which will ensure a consistent standard of excellence among employees and management.

In 2013, he became affiliated with the Pure Wellness Group which was founded and operated by Dr. Allan Price. There he will provide concussion related consultations to parents on how to help their children and youth with accommodations for home and school which will assist in the recovery process.

Robert Kirwan, B.A. (Math), M.A. (Education), OCT
President and Chief Executive Officer
Infocom Canada Business Consultants Inc.
rkirwan@infocomcanada.com
(705) 969-7215


| | |
| --- | --- |
| | Education, Training & Staff Development |
| | Public and Private Sector Consulting Services |
| | Employee Recruitment & Retention |
| | Live Talk Radio Show & Video Productions |
| | Concussion Management Program Development |
| | Motivational & Informational Resources |



Robert Kirwan, OCT, M.A. (Ed)

Ontario Certified Teacher &
School Board Trustee

Education, Training &
Staff Development Consultant

Dr. Michael Czarnota, Ph. D

Licensed Neuropsychologist &
Credentialed ImPACT Consultant

Consulting Neuropsychologist For Canadian Major Junior Hockey & Hockey Canada
Dr. Michael Czarnota, a practicing Neuropsychologist from Detroit with extensive experience in sport-related concussions and Mr. Robert Kirwan, an Ontario Certified Teacher (OCT) who holds a Masterís Degree in Education and is currently serving as a School Board Trustee, are the founding partners of a private practice which provides concussion management program development workshops to school boards and minor sport organizations in Canada and the USA.

Dr. Czarnota and Mr. Kirwan will be providing coaches, parents, volunteers and teachers from school boards and minor sport organizations establish the foundation for a new and/or revised concussion management program for young athletes and will include the most practical, effective and up-to-date procedures and protocols for sport-related concussion identification and rehabilitation.

Mr. Kirwan will also work with school boards and minor sport organizations in a variety of other ways in order to empower them to enhance their concussion management protocols. In particular, Mr. Kirwan will work with teachers, coaches, and administrators of school boards on the development of concussion management programs.


| | |
| --- | --- |
| | Valley East Today is a community web site that was founded in 2003 |
| | It is an accumulation of years of stories, photos and editorials about Valley East |
| | It is being re-branded as a Community Consumers' Guide during the summer of 2011 |
| | | |
| --- | --- | --- |
| Click Here To Go To The Home Page | | |


We have developed this web site with the hockey fan in mind.

Whether you play, coach, referee, or simply watch the game as a proud parent or fan, you should find this site both informative and thought provoking.

The main objective of After The Whistle is to give people an inside look at the game of hockey from a unique perspective. Click here to get to the web site.

We also have the rough outline for a full-length book called For the Sake of the Game that you might enjoy reading. Click the title below to go to the book section.

| | | |
| --- | --- | --- |
| Click Here To Go To The Home Page | | |