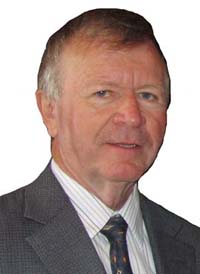 INTRODUCTION

I have owned and operated a private practice as a business development consultant since 1985. This was initially done on a part-time basis during my teaching career, but since retiring from teaching in 2001 I have devoted full time to the practice which includes providing business development services specializing in marketing, public relations, training and staff development. During the summer of 2014 I became a licensed mortgage agent with HQ Mortgages Inc. and I am now able to secure residential and commercial mortgages to help people find funding for their homes and businesses.
I served as Trustee for Wards 5 & 6 for the Rainbow District School Board from 2010 to 2014 and was subsequently elected to the position of Councillor for Ward 5 in the City of Greater Sudbury for the 2014 to 2018 term. My priorities fo the next four years will be focused on the following initiatives:
VALLEY EAST FACEBOOK COMMUNITY
First, I will continue to facilitate the growth of the Valley East Facebook Community which stood at over 4100 members on January 16, 2015. This has become the social media extension of the Valley East Today Community Web Site. The Valley East Facebook Community serves as the virtual news publication for the people living in Valley East. There are several general interest sub-groups that have been created for members such as the Valley East Town Hall; the Valley East Baking Exchange; the Valley East Consumers' Guide; Valley East Birds and Gardens; and Woodworking, Crafts & Projects.
ESTABLISHMENT OF A VALLEY EAST BUSINESS ASSOCIATION

During 2015, my goal is to have a face-to-face meeting with all business owners and professionals providing goods and/or services to the residents of Valley East. I want to find out first-hand just what they feel the City of Greater Sudbury should be doing to help them achieve success. This feedback will help me represent them at City Council.
I will also be registering any business owner that is interested in becoming part of a closed communication network as part of a new Valley East Business Association. They would become part of a "closed" facebook group called the Valley East Business Association. This group will be able to communicate with each other and share information that may be relevant to anyone operating a business in this community. It will also give me a direct line to the members of this group so that I can ask them about new policies or practices that the City is considering in order for me to know what to say on their behalf at City Council. If anyone does not use Facebook, I will also be establishing an email network so that everyone can participate.
In addition, I will be encouraging business owners to let other members of the group know about specific services that they have available that may benefit other businesses. This will allow us to establish a business-to-business network.
ESTABLISHMENT OF A VALLEY EAST INDUSTRIAL PARK ASSOCIATION
During 2015 I intend to meet with all of the owners of businesses operating in the Valley East Industrial Park. I want to find out what they feel the City should do to help promote and grow the Valley East Industrial Park. I will invite businesses to become part of the Valley East Business Association as well as the Valley East Industrial Park, which will enable the businesses in the Industrial Park to establish a communication network among themselves.
I have created a special "closed" group called Valley East Industrial Park. For business owners who do not use Facebook, I wil be establishing a special email communication network in order to make sure everyone has an opportunity to participate in this association.
VALLEY EAST REAL ESTATE GUIDE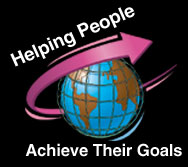 I have also created a special Facebook group called the Valley East Real Estate Guide. I will be encouraging all real estate agents as well as people who are selling their own homes, to post their listings on this group. This will help people who are interested in moving to Valley East. They will be able to see the Real Estate Agents and Brokers who have available listings and will have some information that will give them an idea of the kinds of homes that are available in the community.
During 2015 I will also be meeting with Real Estate Brokers and Agents to get some feedback from them on what the City can do to stimulate the housing market in the City of Greater Sudbury. This information will be helpful when we discuss new policies and iniatives that might help in this area.
In addition, I will be providing visitors to the group with some information on mortgage trends and helping them understand what is happening in the housing market across Canada.
For more information on my services, contact me by phone or email:
Robert Kirwan, B.A. (Math), M.A. (Education), OCT
President and Chief Executive Officer
Infocom Canada Business Consultants Inc.
www.infocomcanada.com
rkirwan@infocomcanada.com
Phone: (705) 969-7215
Cell: (705) 562-7793